From Live For Live Music courtesy of Kendall Deflin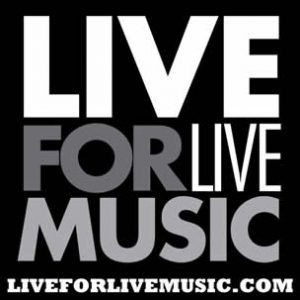 With the exception of Derek Trucks, virtually every member of the Allman Brothers Band attended theWanee Music Festival this weekend in Live Oak, FL. After a killer Widespread Panic show, which included a sit-in from Warren Haynes, attendees made their way to the Mushroom Stage for some after-midnight Allman Brothers jams by the new supergroup Les Brers.
Named after the second track from the famed 1972 Eat A Peach album, Les Brers is a continuation of the Allman Brothers Band, but with a freshly revitalized approach. The group's roots run extremely deep in Allman Brothers blood, with over half of them being members of the since-retired, forty-seven-year-old southern rock band.
In addition to the original drummers Butch Trucks and Jaimoe, the band is complete with ABB's latest rhythm section, including bassist Oteil Burbridge and percussionist Marc Quinones. Before them, stand guitar master Jack Pearson, who played with the Allmans from 1997-99, his guitar mate Pat Bergeson, along with longtime collaborator Bruce Katz on keys, and Lamar Williams, Jr., son of bassist Lamar Williams who played with ABB from 1972-76, belting the vocals.
Perhaps one of the best sets to come out of the weekend, Les Brers showed Wanee's Mushroom Stage that the road indeed goes on forever.
The set lasted nearly three hours and included ABB classics "Dreams," "Jessica," "In Memory of Elizabeth Reed," and "Whipping Post," along with non-traditional, jammed-out renditions of Dr. John's "Gilded Splinters," and Willie Dixon's "The Same Thing," which featured a very special guest appearance from former Allman guitarist Warren Haynes.
Watch "The Same Thing," featuring Warren Haynes below:
"Dreams"
Thanks to taper Butch Almberg,  you can stream the full audio here:
Les Brers @ Wanee Music Festival 4/15/16:
Hot 'Lanta
Ain't Wasting Time
Just An Expression
Trouble No More
Les Brers
The Same Thing w/ Warren Haynes
Please Call Home
Any Day
Hold On What You Got
Dreams
I Can Fix It
Jessica
Gilded Splinters
Every Hungry Woman
Liz Reed
E: Whipping Post